This page is under construction, a brand new webpage just for Veterans.

suggestions and articles, jokes, fun things to add, are always welcome, email membership_92@hotmail.com with your ideas.

 g.  if you find errors, omissions or just something unusual please let me know asap.. thanks in advance. 

 All Veterans are invited to enjoy COFFEE (or tea) with their veteran Comrades - at the Royal Canadian Legion Branch 92 in Gananoque – 

  on Tuesday February 21ST 

 (and weekly thereafter) 

Transportation available.  

Call legion at 613 382-3023 for a ride to your coffee time.

Free coffee and donuts

at 10 am until ???

(take as long as you like)

Meet old buddies talk about old times.

Please call 613 382-3023 if you need more information or if maybe you will need a lift to and from the Legion.  We will have drivers "at the ready"

email the membership Chair at -  membership_92@hotmail.com 

if you would like to be picked up.

The "Coffee Club 92"  tables are conveniently located in the Branch's popular upstairs sports  Room.

Ample free parking is conveniently available on the Legion's south side off Pine St., paved parking lot. This provides easy wheelchair access, quick and level access to the Branch's top floor sports room. A perfect spot for a perfect undisturbed visit with friends.

The Act of Remembrance

They shall grow not old, 

as we that are left grow old;

Age shall not weary them,

 nor the years condemn.

At the going down of the sun 

and in the morning

We will remember them.

We will remember them.

To our veterans and their families, thank you for answering the call to serve, 

and for making Canada and the world a better place to live.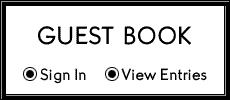 CLICK THE AUDIO BUTTON TO PLAY PITTANCE OF TIME